The Free Ride Blog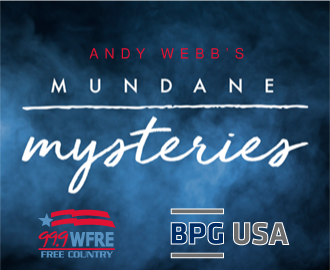 Once folks regained consciousness following their turkey coma on the day after Thanksgiving, a large majority of them did what so many red-blooded Americans have done through the years: they went shopping. Last year alone, shoppers spent a record $9.12 billion just in online shopping on "Black Friday", with that single day bolstering the bottom line for retailers like Walmart, Target, Amazon, etc. But if "Black Friday" is such a financial boon, why is it called "Black Friday"? Because you have to remember…that "black" modifier was usually used for money-draining events, like the Thursday that led to the 1929 stock market crash or the 1869 Friday when the gold market collapsed & led to the financial ruin of so many American citizens & institutions. So, why do we call what's hoped to be a positive experience "Black Friday"?
Clearly, the "black" label hasn't always had a positive holiday-money-spending connotation, as it does today. Starting in the 1950s, employers, and soon after the media, began noticing that lots of folks were calling out sick the day after Thanksgiving (since, traditionally, Thanksgiving was not a paid holiday). It was a way for them to give themselves a 4-day weekend. And for businesses, that Friday was definitely the opposite of positive, since productivity significantly evaporated. Law enforcement also ended up not caring for that particular Friday, either. Because with everyone taking off of work & kids not going to school, traffic in major cities grew & gave rise to bigger headaches for first responders. So you see, the "Black Friday" label seemed appropriate.
The negative connotation of "Black Friday" spread via word-of-mouth & the media, leading some retailers to go so far as to try & rename the day as "Big Friday" as a way to avoid the association with disaster. Clearly, though, that (thankfully) didn't stick. But over the years, the term "Black Friday" grew to become synonymous with record profits, thanks to post-Thanksgiving shopping deals, and it was ultimately permanently adopted as the proud name used by frenzied shoppers to describe the day they take off to do their Christmas shopping.
Got a Mundane Mystery you'd like solved? Send me an email: [email protected]
BROUGHT TO YOU BY: BPG USA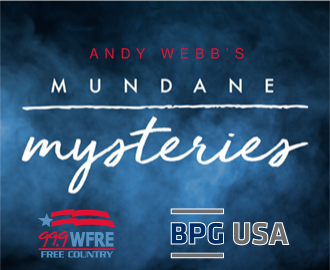 Now that the spooky season is officially over, the public's demand for pumpkins plummets. And that means all those displays you've seen at area grocery stores & farms become economically (and literally) rotten. So, what happens to unsold pumpkins once Halloween is over?
Some pumpkin farms use their unsold inventory as compost to increase soil nutrients & act as fertilizer, which is one of the most environmentally conscious ways to use them. Plus, the pumpkin seeds can also end up essentially planting themselves, sprouting fresh inventory for the following season.
If they're not used in composting, farms with livestock can use pumpkins as feed, since cows & pigs will happily gorge on pumpkins. However, if pumpkin dealers don't stock animals, they may wind up donating their pumpkins to local zoos, where they get used as food…or entertainment (The Oregon Zoo has elephants that it lets stomp pumpkins to amuse visitors, as well as the other animals). There are also some farms that encourage pumpkin bashing, as well. Like The Country Barn in Lancaster, PA, which permitted visitors to use sledgehammers to demolish pumpkins or launch them into the air, all as part of their Pumpkin Demolition Day last year.
But what about you & me? What should we, the everyday consumers, do with our now freshly obsolete pumpkins? Well, the main issue is that it's not okay to feed carved and/or painted gourds to animals. While can eat raw pumpkin, it's usually not the best idea, since it can present a choking hazard & could even generate an intestinal blockage in your furry friend. You should also avoid feeding your pet pumpkin pie filling, which is loaded with additives (including sugar).
Whatever you do, do your best to avoid just throwing your pumpkins away, if at all possible. Because pumpkins left to decompose in a landfill release methane gas into the atmosphere. What would be best would be to try & find someone in your area (friend, family member, neighbor, etc.) who has a compost bin. That is, if you don't already have one yourself. (And, I mean, c'mon…who doesn't have their own personal compost bin, am I right?)
Got a Mundane Mystery you'd like solved? Send me an email:  [email protected].
BROUGHT TO YOU BY: BPG USA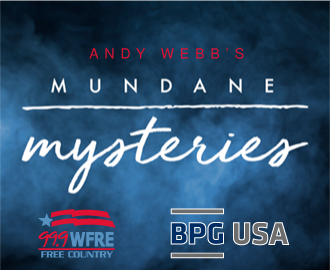 Whether you'll be trick-or-treating tonight or buying discounted candy you're your nearest drugstore tomorrow, Halloween is the season to go nuts when it comes to consuming sweet treats. I know it can be tempting to burn through your Halloween bag in one fell swoop, but if you exercise patience with your haul of Twix & Kit Kats, you'll be thanking yourself later. But just how long can you safely keep this year's Halloween candy before it goes bad?
The Halloween candy that will have the longest lifespan is dark chocolate; with its lack of dairy content, dark chocolate should last up to two years from the time it was made, while a regular milk chocolate Hershey's bar usually goes bad after about 8 to 10 months. Both chocolates, though, can develop pale, chalky "blooms" over time, but that won't make the chocolate inedible…it just means it's drying out.
Hard candies & jelly candies (i.e., jelly beans) usually stay good for up to a year, so those can be kept around all the way up to next Halloween. Softer candies like candy corn, caramels, gum, and peanut butter cups are good for roughly 6 to 9 months. After that, you'll need to toss 'em out.
Now, the main qualification for all of this is properly storing your candy. Loose candies degrade a whole lot faster than treats in sealed wrappers, so if you open something then plan to finish it fairly soon thereafter. Also, avoid keeping your candy bowl in warm, sunny spots, since heat can (obviously) be bad for sweet treats. Dark, cool spots are where you want to keep your candy, since they help them stay fresher longer (and your family members are less likely to find them hidden there).
Got a Mundane Mystery you'd like solved? Send me an email:  [email protected].
BROUGHT TO YOU BY: BPG USA
Andy Webb, a 27-year Radio entertainer & content creator, is WFRE's Program Director & host of "The Free Country Free Ride" weekday afternoons from 3pm-7pm.
From his very first job in 1995 in his hometown of Meridian, MS, Radio has been the only occupation Andy's ever known; from the age of reel-to-reel tape to today's digital audio, he worked his way up through late-night air shifts all the way up to morning drive. Andy's been featured across many different formats, including Country, Classic Rock, Adult Contemporary, Hot AC, Southern Gospel, and even Urban AC.
As testament to his talents & commitment to fun-yet-informative Radio, Andy was awarded the Mississippi Association of Broadcasters' "Radio Personality of the Year" award 4-out-of-5 years, from 2006 to 2011. And he's been named one of the "Best Program Directors in Country Radio" by Radio Ink magazine in both 2022 & 2023.
Andy attended The University of Southern Mississippi on an Opera Performance scholarship, but he always followed the path Radio set before him, a path which has taken him from his hometown to Hattiesburg, MS, to Charleston, SC, and now Frederick, MD.
Andy is devoted to his wife, Emma (WFRE's Midday host), and daughter, Isabel, and loves spending his infrequent free time golfing, wood-working, motorcycle riding, and horseback riding.