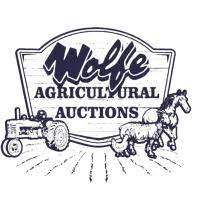 Wolfe Agricultural Auction returns to the Frederick Fairgrounds Saturday March 4th from 2pm-4pm!

Join Andy Webb from WFRE for a live broadcast on Saturday and for the official sale, with the tack sale kicking off at 2pm! Horses will be available for pre-sale viewing on Saturday starting at 2pm. Learn more at wolfeauctions.com. If you can't make it in person , you can bid online at wolfelive.com.

Can't wait to see everyone there!



Venue: Frederick Fairgrounds
797 East Patrick Street
Frederick, MD 21701
Phone: 301-663-5895