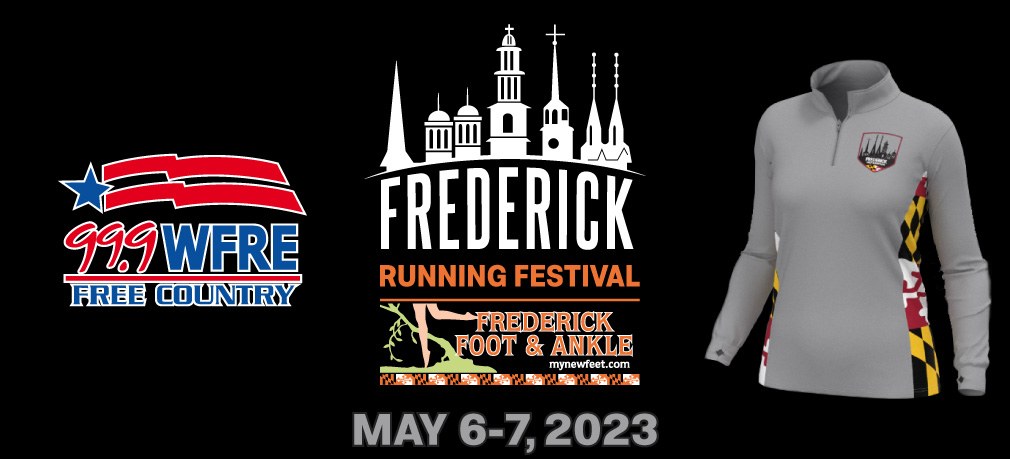 Join us at the Frederick Running Festival presented by Frederick Foot and Ankle on May 6th & 7th.
The weekend kicks off with the Twilight 5K and Kids Fun Run on Saturday May 6, followed by the half-marathon and team relay on Sunday May 7th.
WFRE will be appearing on Saturday from 10am to 12pm and Sunday from 8am to 12pm!
Earn your Maryland-themed race shirt and medal just for participating. Register for any race at www.FrederickRunFest.com!