ΣΘ/ Frederick County Alumnae Chapter of Delta Sigma Theta Sorority, Inc.  Community Day 2023 is Saturday, "Juneteenth" June 17th, 1-5 PM at Monocacy Village Park. We have planned an afternoon filled with prizes/giveaways, information, resources, food, entertainment & kids activities. We'll see you there! Please help us spread the word to all of your networks!
Updates: Boys & Girls Club & YMCA will be among the 50+ Community Organizations partnering and participating. They have FUN activities planned for our YOUTH!
We will have 3 food trucks and Fried Fish vendor, so come get your grub on!
More Info:
https://www.eventbrite.com/…/community-empowered…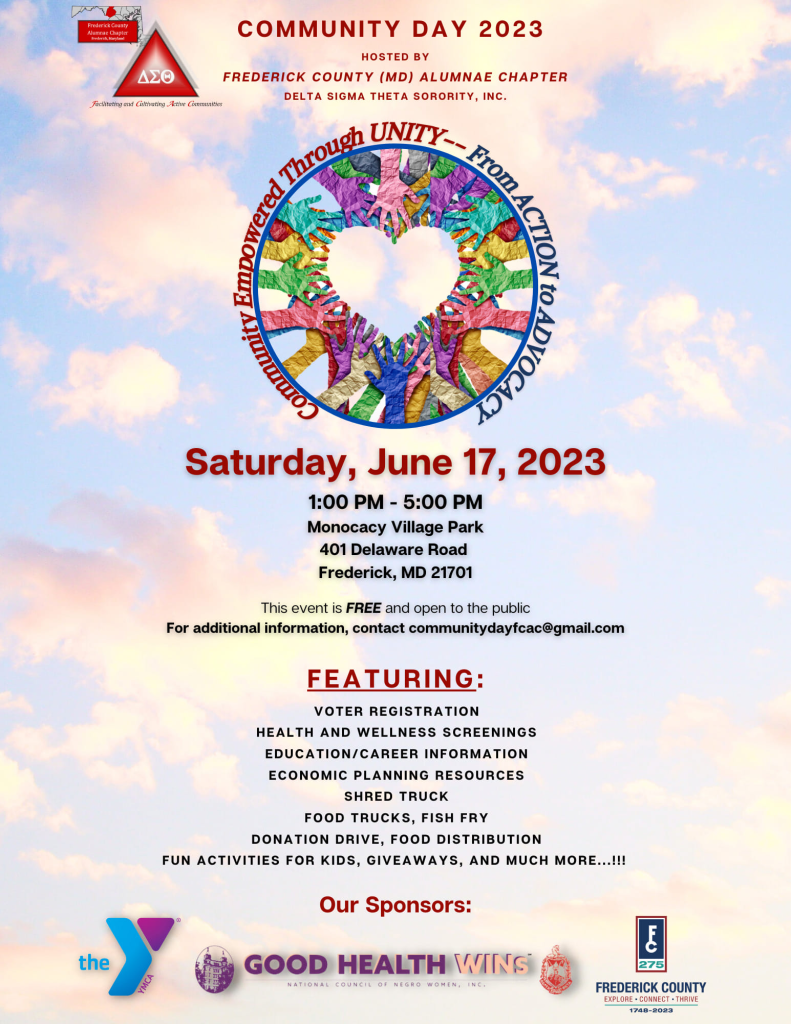 Venue: Monocacy Village Park
Public Park
409 Delaware Road Frederick, MD 21701
Frederick, MD 21701
Phone: 301-600-1492