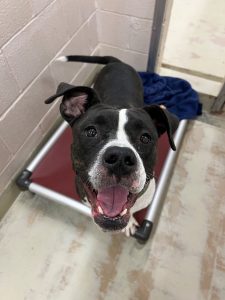 Bronzie is a pitbull/terrier mix who is 3 – 4 years old.
She is 60 lbs and loves to play especially with balls.
Unfortunately, Bronzie's previous family abandoned her and somebody else brought her into Frederick County Animal Control.
To see her and make her a part of your forever home call 301-600-1546.