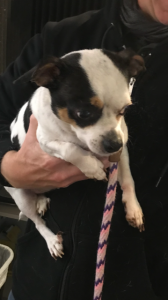 What a sweet boy – Teobow, our Jay Day and the Day Home Team pet of the week.
Teobow is 10 years old.  Last year his owner died, and another family member cared for him.  They recently decided they could no longer care for Teobow and took him to Frederick County Animal Control.
To make him a part of your home call 301-600-1546.