The State Fire Marshal's Office says neither  incident is  related.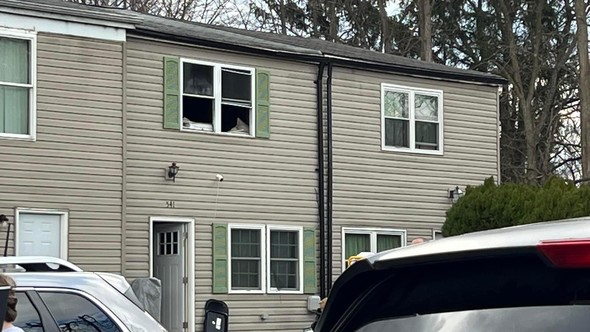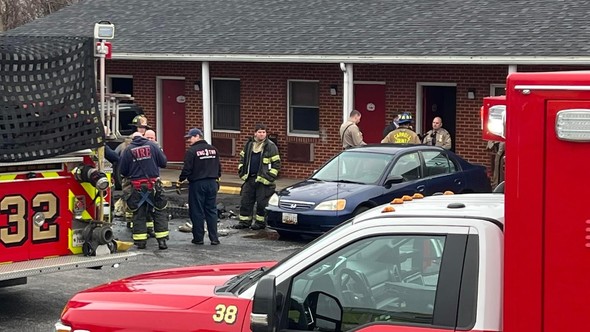 541 Daisy Drive  (top)                                                                            Boston Inn, 533 Baltimore Blvd.(bottom)
(Photos from Carroll County Fire News)
Westminster, Md (KM) Two fatal fires in Carroll County on Monday are under investigation by the Maryland State Fire Marshal's Office.
In Taneytown at around 2:20 PM, fire fighters were dispatched to the 541 Daisy Drive for a two-story middle row town house on fire. Upon arriving, fire officials learned a mother and her three-year-old daughter escaped from the burning home, but the grandmother was trapped upstairs. Emergency personnel entered the home, and located the 68-year-old victim. Life saving measures were started. She was transported to Carroll Hospital where she succumbed to her injures.
In the morning at around 8:30, fire fighters were dispatched to the Boston Inn at 533 Baltimore Boulevard in Westminster after guests saw smoke coming from one of the rooms. Personnel went inside and found a nearly self-extinguished fire with a 45-year-old man deceased. Investigators believe the fire occurred hours before other guests called 911. The man's body has been sent to the State Medical Examiner's Office for an autopsy.
Deputy Fire Marshals say both fires are not related, and there is no evidence of arson involved in the two incidents.  . In both cases, the Fire Marshal's Office says smoke alarms were present, but they were not activated..
"You only have minutes from  the sound of the fire smoke alarm to escape a fire," says Maryland State Fire Marshal Brian Geraci. "Please make sure you check your smoke alarms today. The sooner you hear an alarm, the sooner you  get can get out, and the better chance you and your family have  to escape. It can be a matter of life or death for you and your loved ones."
By Kevin McManus