The threat was dropped into the cell phones of three students on Wednesday.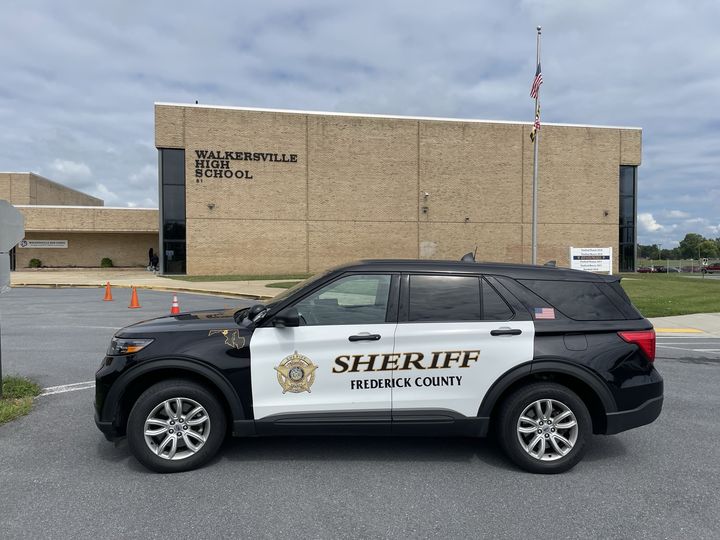 Walkersville High School (Photo from Frederick County Sheriff's Office)  
Walkersville, Md (KM) The threat of a school shooting was dropped into the phones of three Walkersville High students in one classroom on Wednesday morning. .
The Frederick County Sheriff's Office says deputies responded to the school. Two classrooms were placed on a hold status. That means students and staff must remain in place while the threat was being investigated.
After an investigation by deputies and school staff, there was no indication this threat was credible.
The Sheriff's Office says it's conducting an investigation into this incident to determine if charges are warranted. The School System is also conducting its own investigation.
By Kevin McManus