He was taken into custody this week.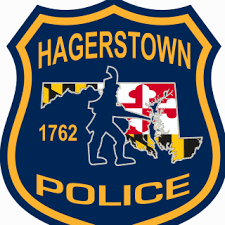 Hagerstown, Md (KM) A Baltimore man has been arrested for a homicide in Hagerstown. Police say Malik Clarence Woodley, 25, was taken into custody on Tuesday in Baltimore with the assistance of the Maryland State Police apprehension unit. He is charged with 1st- and 2nd-degree murder, 1st- and 2nd-degree assault, reckless endangerment and numerous firearms offenses.
Woodley is currently being held without bond.
Hagerstown Police say on Sunday afternoon, February 5th, officers responded to the 400 block of North Locust Street for a suspicious vehicle. They found the vehicle with a man inside suffering from fatal gunshot wounds. The victim is identified as Anthony Leon Latimer, 42, of Hagerstown.
Authorities say Latimer and Woodley were known to each other, and  this was an isolated incident..
The investigation continues.
By Kevin McManus