A majority of Thurmont voters turned it down during a referendum on Tuesday.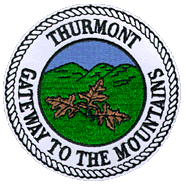 Thurmont, Md (KM) A majority of voters in Thurmont turned down the Simmers annexation into the town. During a referendum on Tuesday, 834 residents voted against adding more than 16.7 acres to the town,  while 157 voted in favor. Mayor John Kinnaird says 991 citizens voted in the referendum,  and that's 20.96 percent of the registered voters in Thurmont.
In September, the Town Commissioners voted in favor of the annexation of the property along Apples Church Road and Eyler Road.
The developer of the property, Daniel Cross of Cross and Company, had proposed building up to 194 housing units, along with an assisted living facility and a day care center.
Supporters say the development would have brought in tax dollars to the town. Opponents say it was not in keeping the Thurmont's small town feel, and could overburden local roads.
A citizens group, called Envision Thurmont, had collected more than enough signatures after the Town Commissioners' vote to take the annexation to a referendum vote.
Mayor Kinnaird says this vote mean the annexation won't go through.
By Kevin McManus