Road improvement, bridge replacement project to take place during that time.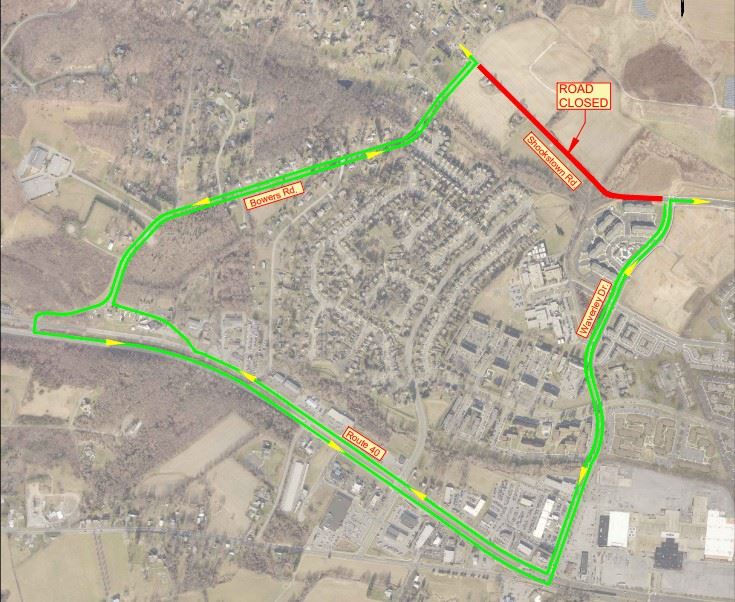 Map from City of Frederick
Frederick, Md (KM) The City of Frederick says Shookstown Road between Waverly Drive and Bowers Road will be closed for about seven months. Officials say during that time, work will take place on road improvements and the replacement of a bridge.
But this project will not make any changes to the intersection at Bowers Road and Kemp Lane.
Motorists who normally travel that area of Shookstown Road will be detoured from Waverly Drive to Md. 40 to Bowers Road and back to Shookstown Road.
By Kevin McManus