This will accommodate repair  work  on the Level 33 stone wall along the C&O Canal.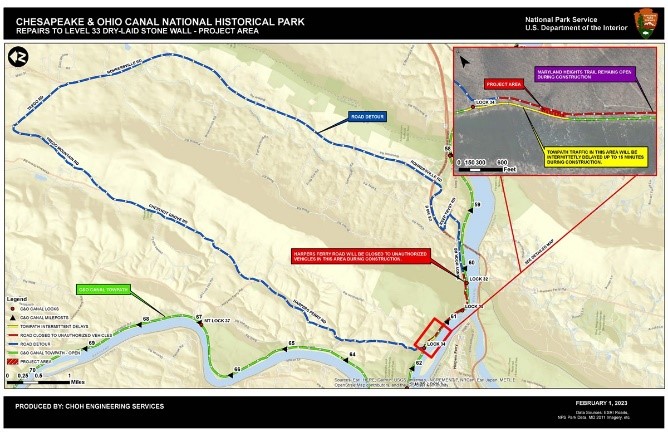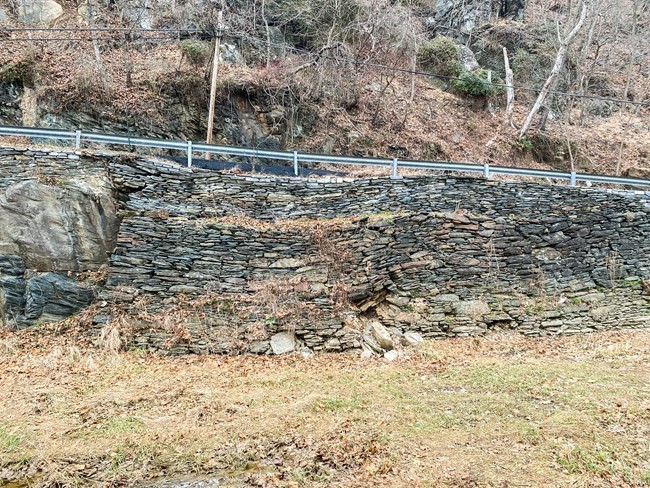 Level 33 stone wall (Photo from National Park Service)
Williamsport, Md (KM) Harpers Ferry Road between Hoffmaster Road and the school bus turnaround on Sandy Hook Road in Washington County, Maryland  will be closed starting on March 20th, 2023. . The National Park Service says this will accommodate the construction on the Level 33 stone wall across the Potomac River from Harpers Ferry.
The Park Service says the wall shows significant loss, causing unsafe conditions on the supported public road.  . The work will involve disassembling the existing stone wall, re-assembling it and restoring the roadway. That's expected to stabilize the area   to meet current engineering standards to make sure the road is safe for those who use it.
The Level 33 stone wall is located along the Chesapeake and Ohio Canal between locks 33 and 34.
A detour will be available for motorists.
The C&O Canal Towpath will remain open while construction work is underway.
By Kevin McManus