He's charged with the murder of his ex-wife.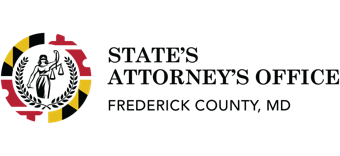 Frederick, Md (KM) Jurors in the trial of Lemuel Roberts heard more testimony on Thursday. Roberts, 34, from Winchester, Virginia, is on trial in Frederick County Circuit Court for 1st-degree murder for the death of his ex-wife, Kaitlin Roberts on January 10th, 2020. . Her body was found deceased alongside the road in the area of English Muffin Way and English Muffin Court. The Medical Examiner's Office said she had been stabbed 32 times.
Detective Don Garcia with the Frederick County, Virginia, Sheriff's Office testified that he went to the scene of a car fire on January 11th, 2020 during the early morning hours along Woods Mill Road and Red Bud Road. He determined the car belonged to Roberts from a charred license plate. Prosecutors played Garcia's body camera video from the scene of the burning car.
He said he went to Roberts' home on Oakmont Circle in Frederick County, Virginia. No one responded when he knocked at the door, Garcia said.
The jury also heard from Kenneth Scott, a former investigator with the Fire Marshal's Office in Winchester, Virginia, who interviewed Roberts about the car fire. He said Roberts told him the victim in this case borrowed his car, but didn't returned. Scott told the court that based on his experience, Roberts' car was deliberately set on fire.
Also in Court on Thursday, Jurors heard a recording of a phone call between Scott and Sergeant Hall with the Frederick County, Virginia Sheriff's Office. Hall revealed that the Frederick County, Maryland Sheriff's Office contacted them about a hit and  run investigation in Maryland, where the victim was Kaitlin Roberts.
Photos from the car fire were also shared with jurors during the trial on Thursday.
In the morning, the court  heard from the victim's mother, sister and grandparents.
Trial is set to resume on Friday morning.
By Kevin McManus