It's sponsored by Frederick County Delegate April Miller.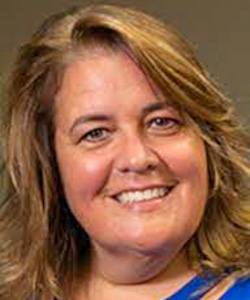 Delegate April Miller
Annapolis, Md (KM) The Maryland House Health and Government Operations Committee is scheduled to hold a hearing this week on a bill covering parental notification. The legislation sponsored by Frederick County Delegate April Miller would require parents be notified if their 12-year-olds consent for psychological counseling at their schools; and if their 16-year-olds received medication for psychological or mental health issues through their schools' health practitioner. This includes not only health care practitioners and psychologists who work for the school system, but those who are under contract.
Miller says parents should definitely be notified when it comes to medications. "There are a lot of side affects from those medications that need to be monitored by families. There are interactions with other medications. that it's important for the families to know-the parents to know–that that child is on that medication," she says.
It's also important for parents to know if their children are receiving psychological counseling from their school. "A 12-year-old that's consenting as an adult for counseling for some kind of mental health need obviously, they are having some trouble and we want the parents to be a partner and to help in that and to at least be notified that that their child is struggling in some way so that they can help," says Miller.
In 2021, the General Assembly passed and then-Governor Larry Hogan signed a bill into law which allows 12-year-olds to consent to receiving psychological counseling in their schools, and for 16-year-old to be prescribed drugs by the school's health care practitioner. "They already passed it. They don't have to have parental consent. So now I am saying that you need to at least notify the parent if your 12-year-old is receiving counseling or  therapy at school, and certainly if your 16-year-old is put on any kind of medication,": says Delegate Miller.
But Miller says she's not against providing counseling services to children through their schools. "I was on the Board of Ed; having more licensed clinical social workers in our schools; having more school psychologists. Those were high on our list of priorities,": she says.
The Committee's hearing on this bill is scheduled for Tuesday, March 14th beginning at 1:00 PM.
By Kevin McManus