It has given away more than $31-billion in prizes since its beginnings in 1973.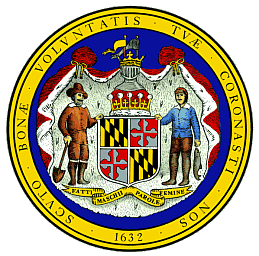 Baltimore, Md (KM) It may sound hard to believe, but the Maryland Lottery is 50 years old this year. Seth Elkin, the Assistant Director of Communications for Public Affairs with the Maryland Lottery and Gaming Commission, says the Lottery still sells  tickets, but has added the  regulation of gambling casinos and sports wagering to its responsibilities. "The footprint of our agency has really expanded quite a bit since 2010, which was the beginning of the casino program. And then, of course, we have become the regulator of sports wagering as well," he says.
But Elkin says the Maryland Lottery still mostly focuses on ticket sales. "We added daily drawings of Pick Three in the 1970's, Pick Four in the 1980's. And just about a year ago, we added Pick Five. drawings. We're constantly looking for new ways to innovate and expand what we do," Elkin says.
The Maryland Lottery has also joined  two multi-state lotteries. "Mega-Millions we became part of in the 1990's. And then in 2010, we joined the group that also sells Powerball. So both of those games have been in Maryland since 2010," he says.
The major events of the Maryland Lottery since it began operations in 1973 are:
· Jan. 2, 1973: The Maryland Lottery opened its doors with 94 employees and 3,800 licensed retailers.
· May 15, 1973: Ticket sales began for the first Maryland Lottery game, Twin Win.
· May 24, 1973: The first Lottery drawing took place at Baltimore's Hopkins Plaza.
· Feb. 10, 1976: Maryland's first scratch-off game went on sale, the $1 Instant Lottery.
· July 29, 1976: The first Pick 3 drawing was held.
· April 8, 1983: The first Pick 4 drawing was held.
· Jan. 4, 1993: Keno was launched.
· May 1, 1995: Midday Pick 3 and Pick 4 drawings launched.
· Sept. 6, 1996: Maryland participated in the first drawing of Mega Millions.
· Feb. 4, 2006: Multi-Match launched replacing Lotto, the original in-state jackpot game.
· Feb. 3, 2010: Maryland participated in its first drawing of Powerball.
· Feb. 10, 2020: FAST PLAY sales began.
· Jan. 20, 2021: Coney Market in Lonaconing (Allegany County) sold a jackpot-winning Powerball ticket worth $731.1 million, the largest prize in Maryland Lottery history.
· Feb. 7, 2022: The first Pick 5 drawing was held.
Many people get a lot of entertainment by playing the Lottery, and at the same time, hope to win big. But Elkin says it's also generate revenue for the State of Maryland. "The mission of the Lottery was to raise revenue for the State," he says. "And we have done that to the tune of more than $18.6 billion in contributions to the state for over 50 years. And that's something that we're very proud of."
The Maryland Lottery says a lot of that money goes for such programs as education, public health and public safety,  and the environment. "We're also here for the business of entertaining," says Elkin. "And we want to be entertaining and give people something fun to do.  And we've paid more than $31.5 billion in prizes over 50 years," he says.
As part of its celebration, the Maryland Lottery has launched a 50th anniversary themed product called the $1 "We're 50 Win $50 FAST  PLAY game. Starting on January 23rd, players can take part in the Gold Multiplier family of games which includes scratch off tickets from a cost of $1 to $10. In February, the Lottery will  launch its first  $50 scratch off ticket called 50 Years!,  featuring three, $5-million top prizes. The 50th Anniversary Cash Bash  Promotion will begin with another chance for players to win up to $5-million by entering  eligible scratch offs and draw game tickets. The game will culminate in September with an event at the Maryland State Fair with ten finalists for a grand prize of up to o $5 million. The $2 Instant Scratch Off Game will begin in February to remember Maryland's first scratch off games of the same name launched in 1976.
Elkin says anyone interested in playing any of these games should visit their favorite Lottery retailers. He says there are 4400 Lottery retainers throughout Maryland.
In addition to providing revenue for the state, and enjoyment for players, Elkin also says the Lottery wants to be a part of the community. "We have a  very active events calendar where we are at about 100 events a year where we're set up with our Lottery prize wheel," he says. "You can come, meet us and spin the wheel and win a Lottery item; maybe win a scratch off ticket at one of the events."
By Kevin McManus