It has a number of co-sponsors, including three Frederick County Delegates.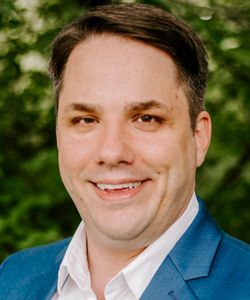 Delegate Kris Fair
Annapolis, Md (KM) The 2023 Maryland General Assembly is considering the Trans Health Equity Act. It would require the Maryland Medical Assistance Program to provide gender-affirming treatment in a non-discriminatory manner and require that gender-affirming treatment be assessed   consistent with current clinical standards.
"People that are on Medicaid  and Medicare  services should be covered for their gender-affirming treatment. That includes everything from surgery to basic health to mental health support as well," says Frederick County Delegate Kris Fair, who is a co-sponsor of this bill..
He notes this type of legislation has generated controversy in other states. "For some reason, we feel that trans people–and we being society–feels that trans people deserve to be treated differently simply because they're trans," says Fair.
But Delegate Fair says this bill has received a lot of support from legislators. "A lot of delegates have signed on–I think the number is 50–as co-sponsors of this bill," he says.
In addition to Fair, Frederick County Delegates Ken Kerr and Karen Simpson have signed on as co-sponsors.
A hearing on this legislation was held last week by the House Health and Government Operations Committee.
By Kevin McManus