The Frederick County Sheriff's Office is investigating.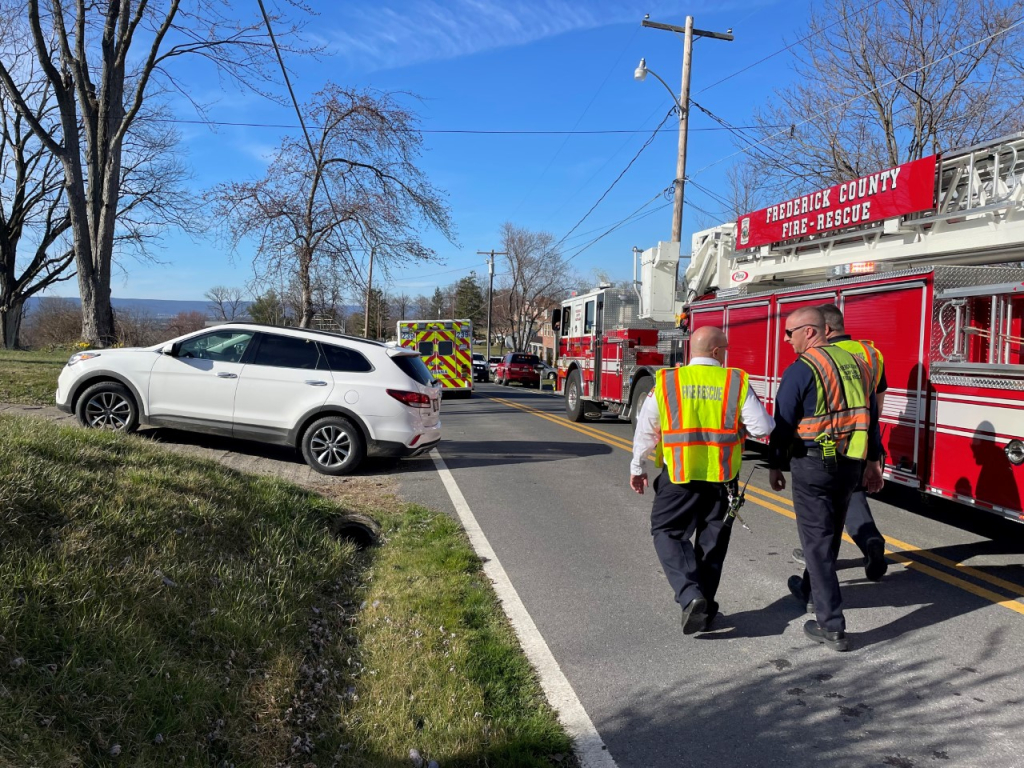 Fatal Incident on Araby Church Rd In Urbana  (Photo from Frederick County Sheriff's Office)
Urbana, Md (KM) One man was killed in a single vehicle incident near Frederick Thursday afternoon.
The Sheriff's Office says at around 3:50 PM, deputies were dispatched to the 4200 block of Araby Church Road in Urbana. where a man was injured when a Hyundai Santa Fe operated by his wife accidentally backed  over him in the driveway at the edge of the road.
Fire and rescue personnel pronounced the man dead at the scene. His body was taken to the State Medical Examiner's Office for an autopsy.
The Sheriff's Office says deputies have made the appropriate notifications of  next of kin, but the family has asked that the man's name be withheld.
The incident remains under investigation.
By Kevin McManus