The Coalition says they will expand health care availability in Maryland.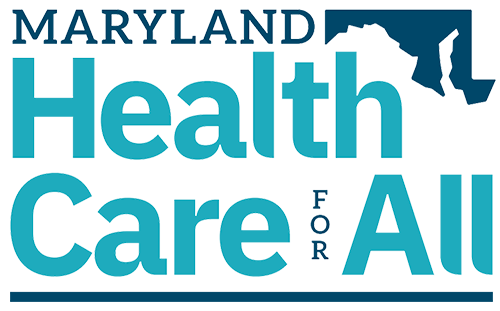 Annapolis, Md (KM) Five bills to strengthen Maryland's ability to get all residents covered by affordable health care will come before the 2023 General Assembly. The legislation is sponsored by the Maryland Health Care for All Coalition.
One measure would renew the program to provide subsidies for low income young adults to purchase health insurance coverage. Montgomery County State Senator Brian Feldman is one of the sponsors. "Young adults 18 to 34 because those are the folks who think they're  going to live forever and don't need health care," he says.
The second sponsor is Frederick County Delegate Ken Kerr, who describes who would benefit: "Someone who is a server in a restaurant; 30 years old; making up $51,000, no coverage at work; making too much money to be included in the federal subsidies; not enough money to afford health care on their own," he says.
Feldman and Kerr sponsored legislation in 2021 to set up a two-year pilot program to use $20-million to provide subsidies for young people to purchase health insurance. In 2022, they said 45,000 Marylanders used these subsidies to enroll in health insurance coverage, including 17,000 who were new to the marketplace.
Another bill would expand health care coverage to everyone regardless of immigration status. One of the sponsors is State Senator Clarence Lam from Anne Arundel and Howard Counties. He says there are an estimated 400,000 Marylanders who don't have health care coverage, some are undocumented immigrants. "These are folks that are our neighbors. They're paying taxes. They're working. They're contributing to society. And even without the Social Security number, they're doing a lot to contribute to our community," he says. "They're paying into the system, but they're not able to access its benefits."
Montgomery County Delegate Bonnie Cullison is another sponsor of this bill. She says it would "allow the folks who are currently undocumented—and sometimes are victim of a very broken immigration system—to enter into our health care exchange which has some of the lowest insurance premium rates in the country."
Other bills would fully fund the Maryland Prescription Health Drug Affordability Board; fund outreach to small businesses to get their employees enrolled in health care; and  SNAP (Supplemental Nutrition Assistance Program) recipients would be allowed to enroll in the Medicaid Program.
The Maryland Health Care For All Coalition says the state has made progress in enrolling its residents in health insurance coverage thanks to the Affordable Care Act and the Inflation Reduction Act, reducing the percentage of those who are not enrolled from 13-percent to six-percent. The Coalition says these five bills will strengthen the state's ability to take the next step in getting all residents who don't have health care coverage enrolled in affordable care.
By Kevin McManus