The Md. House Ways and Means Committee issued an unfavorable report on it last week.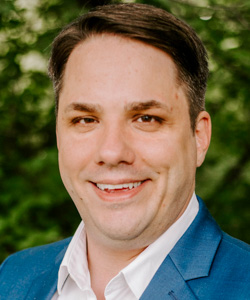 Delegate Kris Fair (D-Frederick County)
Annapolis, Md (KM) A bill to require student  athletes to take part in junior or varsity teams at their schools which correspond to their gender at birth won't be going very far in the 2023 Maryland General Assembly. The House Ways and Means Committee gave the "Save Women's Sports Act" an unfavorable report. This means the bill is dead, and its chances of getting through the full Legislature are next to nothing.
The legislation says that intramural junior and varsity teams or sports sponsored by certain schools would be expressly designed based on biological sex, and prohibit certain entities from taking action against a; school or a county board of edification for maintaining this separation based on gender.
Frederick County Delegate Kris Fair, a member of the Ways and Means Committee, says he's opposed to this legislation. "Bills like this not only materially do harm. That is, if they were implemented, they would great harm to large portions of our community., and I'll say not just trans people, but all people," he said.
Prior to the vote, the Committee took testimony on the bill, and Fair says most of the comments were in opposition to the legislation. "The impact of just simply bringing forth legislation like this that forces trans people to come down a hearing to basically justify their own existence to a bunch of politicians is heartbreaking to have to watch," he says.
These types of bills have been proposed in other states. "There's information going all the way back to 2004 about people being able to play sports with the gender which they identify. It is only in the last two years for some reason, miraculously, this legislation has been popping up in states all over the country,": says Fair.
A similar bill was introduced in the 2022 Maryland General Assembly, and, like this year, it received an unfavorable vote from the House Ways and Means Committee.
By Kevin McManus