She will also serve time for a weapons offense.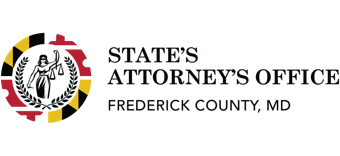 Frederick, Md (KM) Sentence was handed down on Tuesday to a Knoxville woman who pleaded guilty last year to voluntary manslaughter for killing her fiancé. Michelle Leigh Handord, 39, was given ten years incarceration with all but three years suspended. In addition, she received five years suspended sentence for the use of a firearm in a crime of violence with minors  present. That sentence will be consecutive with the manslaughter sentence.
Circuit Court Judge Theresa Adams noted that Handorf has been in jail since January, 2020, and she will get credit for time served on her sentence.
State Attorney Charlie Smith  says  his office had asked for ten years for the manslaughter offense, and five years consecutive but suspended for the firearms offense. "We felt that Handorf deserved a more harsh sentence. She showed very little remorse. She had a new boyfriend almost immediately after the shooting,": he says.
On January 28th, 2020, Handorf   called 911 to say she shot her fiancé, Wesley Alan Gibson. The two lived at a home in the 3800 block of South Mountain Road.
The charging documents state that Handorf told investigators Gibson had been physically abusing her for a few days, and that included slapping her, pulling her hair back,  crushing a cigarette in her hand, and grabbing her by the throat and threatening to kill her.
Handorf also told investigators she found a handgun Gibson kept in the bedroom. She also said he had that "crazy look in his eye" and thought he was going to kill her. She shot Gibson and he stumbled to the floor.
The couple's two children were in the home at the time of the shooting, but neither one was hurt.
Hanford pleaded guilty on November 9th, 2022 to voluntary manslaughter and use of a firearm in the commission of a crime of violence with minor present.
In Circuit Court on Tuesday, the defense asked for three years for the manslaughter offense, and a consecutive but suspended sentence for the firearms  offense.
"We do recognize that this was an extremely difficult case, it was a sad case that involved documented domestic abuse, obviously tragic outcome resulting in death," says Smith.
He also said it was a difficult time for the victim's family. "The mother and the stepfather of the victim did make impactful victim impact statements," says Smith. "The mother was obviously extremely emotional about losing her son and having to I-D the body."
Smith hopes that the outcome of this case will help all involved find closure.
He also has this message for victims of domestic violence. "We would ask the people, obviously, don't turn to violence, but turn away from it," Smith says. "Seek help. . There are professionals in our community that are excellent at getting help for these types of mostly women who are domestic violence victims. But we don't want  to see stuff end in a tragedy such as this."
Domestic violence victims who need help can call the Heartily House 24-hour hotline at 301-662-8800, or go on line to https:/www.heartlyhouse.org.
By Kevin McManus