The investigation into this incident  continues.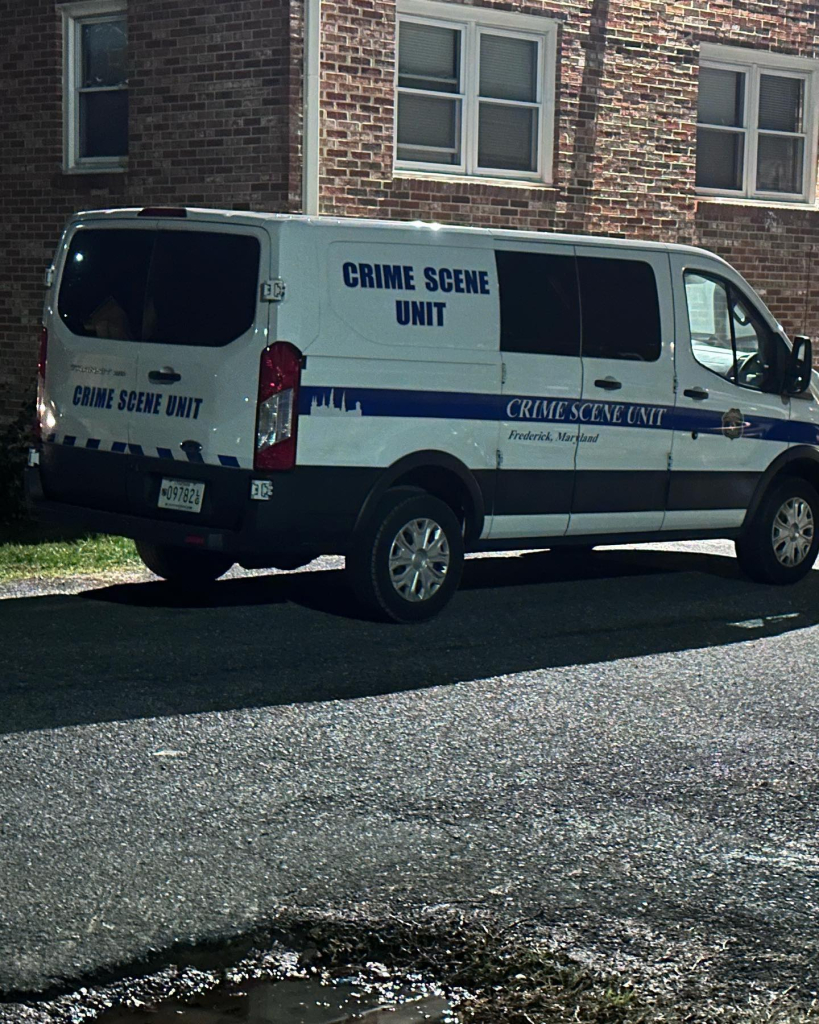 FPD Crime Scene Unit Vehicle
Frederick, Md (KM) The name of the individual fatally shot by Frederick Police on Saturday has been released. He is Joseph Sherill, 44, of Frederick. Police say he was pronounced dead at the scene after he was shot.
The Maryland Attorney General's Office Independent Investigations Division has also released the names of the two officers involved. . They are Officers Robert Hess and Fahad Mirza. Hess has been with the Police Department for five and a half years; Mirza has been with the agency for eight months Both are assigned to the Patrol Division.
According to Frederick Police, officers responded to the 1500 block of North East Street on Saturday just before 6:30 PM, looking for an individual wanted on a parole violation. They knocked on the door of an apartment, and were able to get inside. They found the man inside of a closet. Authorities say the man pulled a knife. He was given "multiple commands" to drop the knife, but he didn't, and officers fired.
They administered first aid on the man and EMT's responded to the scene. But the man was pronounced dead at the scene.
Frederick Police say they notified the Maryland Attorney General's  Independent Investigations Division.. The Maryland State Police took over the investigation which is continuing.
By Kevin McManus