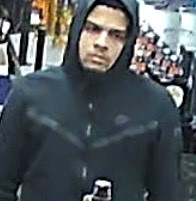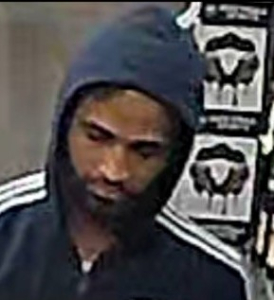 (Photos from Frederick County Sheriff's Office)  
Urbana, MD (MO) The Frederick County Sheriff Office needs the public's  help identifying two individuals in relation  to the January 15th robbery of Urbana Liquors located at 3521 John Simmons Street.
Three individuals entered the store and began gathering merchandise close to the exit. One individual distracted the cashier while the other two individuals made off with approximately $4600 worth of merchandise.
Two of the three individuals were captured on the store's security system. If you know the identity of either or both of these individuals, or you have information about this incident, you should contact the Frederic County Sheriffs Office. You can call 301-600-4131 or by e-mail at fcsotips@frederickcountymd.gov
By Max Odell