Federal officials say the minors were used to produce child pornography.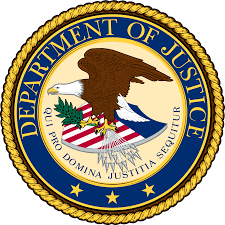 Baltimore, Md (KM) A Rocky Ridge man is going to prison for a long time. . In US District Court in Baltimore on Tuesday, Dennis James Harrison, 40, was sentenced to 45 years in federal prison for sexually exploiting to two children to produce child pornography. . Along with that, Harrison was ordered to continue registering as a sex offender for life.
The US Attorney's Office for Maryland says Harrison was convicted on August 12th, 2009 in Adams County,  Pennsylvania for possession of  child pornography, and was a registered sex offender at the time of his arrest in this federal case.
According to his plea agreement, Harrison exploited two girls between 2018 to 2021. One of the girls was 12 years old at the time, and the other was between 10 and 11. This was done in order to produce child pornography.
The plea agreement also says Harrison exploited the 12-year-old between September 2020 through August, 2021. Federal officials say the girl, identified in the plea agreement as Jane Doe 1, lived in Pennsylvania. He would pick up the girl from her residence, and drove her to various locations, including his home, where he engaged in sexual activities. The defendant produced images and videos of himself and Jane Doe 1.  He also asked her to send him sexually explicit photographs of herself.
For the girl identified as Jane Doe 2, who was between the ages of  ten and 11, Harrison admitted in his plea agreement he used a hidden camera and a mobile phone in 2018 to produce images depicting Jane Doe 2 in the nude in a bedroom in Pennsylvania, and a bathroom in Maryland without the girl's knowledge.
Investigators served a search and seizure warrant at Harrison's home on August 12th, 2021, and located a cell phone used by the defendant to film his sexual abuse of Jane Doe 1. and several other digital devices. Federal officials say after a forensic examination, more than 14,000 files of child pornography were found on Harrison's devices.
The US Attorney's Office in Maryland says this case was brought about as a part of Project Safe Childhood.  Launched by the US Department of Justice in 2006, its purpose is to combat the growing epidemic of child sexual exploitation and abuse.  Led by US Attorney's Office across the country, Project Safe Childhood uses federal, state and local resources to locate, apprehend and prosecute individuals who sexually exploit children,  and identify and rescue victims.
By Kevin McManus