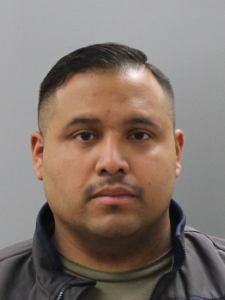 The child was 5-years-old
Frederick, Md. (DG) – A Frederick County Sheriff's Office Deputy has been arrested for assault involving a child.
Maryland State Police are handling the investigation. According to a press release, investigators say the assault involved a five year old child and happened on March 21.
The deputy was arrested and charged with second-degree child abuse and second-degree assault. He was identified as 29-year-old Allan Mandujano.
Mandujano was transported to Frederick County Adult Detention Center for booking
"The Frederick County Sheriff's Office is made up of highly trained professionals in law enforcement and corrections," said FCSO Sheriff Chuck Jenkins. "The actions of one deputy should not reflect on the entire agency."