The owners have proposed the former mall be turned into an entertainment venue.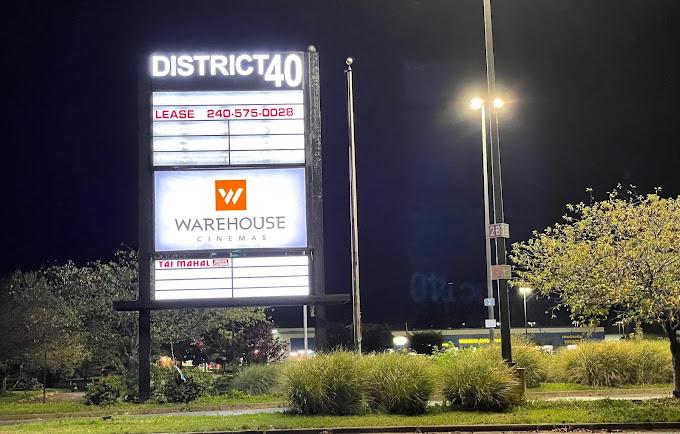 Frederick, Md (KM) What to do about the former Frederick Towne Mall has been a topic of discussion among Frederick City Officials.
At one time, the mall, now known as District 40, had JC Penny and Montgomery Wards as anchor stores, and numerous national retailers. But JC Penny moved to the FSK Mall, and Montgomery Wards went out of business. All of the national retailers moved out. What's  left is Boscov's, Home Depot and Warehouse Cinemas.
Frederick City Economic Development Director Richard Griffin says it's difficult to get tenants and financing for a shopping mall. He also says retailing has changed, and not all of it is due to an increase in on line sales. "People are looking for more town center-type activities. And so if you look at newer retail locations, most of them are built as kind of town center where people walk on sidewalks outside and window shop," he says.
But that doesn't mean there's no interest in space at District 40. "I will say that there are some tenants that are looking at spaces, like a BonTon space is being looked at right now by an entertainment user," he says. "And there are others like adult day care that have looked at different space, and even a banquet space," says Griffin.
Plans are that the former shopping be turned into an entertainment venue. An on line brochure from District 40 says its space is available for such entertainment retailers as a trampoline park, an indoor go-kart track, a bowling alley, an arcade, an indoor skydiving facility, an indoor paintball arena, an indoor ropes course, billiards, a miniature golf course, and casual dining.
Griffin also talked about how the local economy has changed since 1998 when he first arrived in Frederick. . "When I first got here, people definitely thought of Frederick as being part of western Maryland. And what's happened over the last two decades, our fortunes are far closer hitch to the east and down 70 towards Columbia and Baltimore, and down 270 to Washington DC from a business standpoint, "he says.
Over the past two decades, Griffin says Frederick went from 2800 to3700 business with a total of 56,000 employees.
Griffin   says businesses are impressed with the caliber of people who live in Frederick. "We have some really well trained people here in Frederick that are, in most  cases, driving down the road. and want to work here in Frederick," says Griffin. "So it's provides an opportunity for our businesses to invest."
Griffin was a guest recently on "Four State Focus" on WFMD.
By Kevin McManus