Fire officials say the child had a large contusion on his head.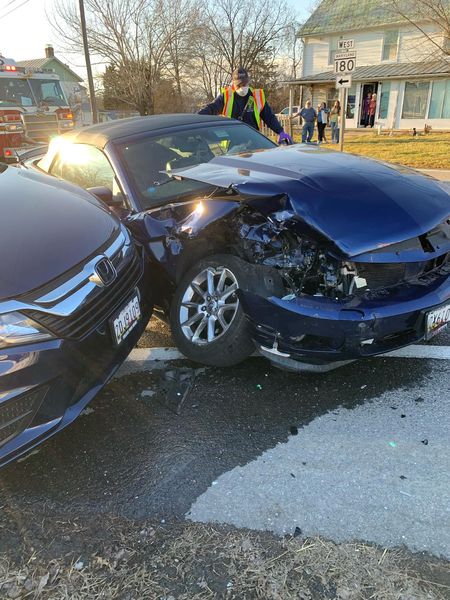 Scenes from crash at Rt 180, Olive School Rd (Photos from Brunswick Volunteer Fire Co.)
Brunswick, Md (KM) A three-vehicle crash along Route 180 and Olive School Road northest of Brunswick on Monday afternoon sent a five-year-old boy to the hospital.
Brunswick Fire Officials say fire fighters and medics responded at around 4:28 PM. After arriving at the scene, they found one vehicle had a child passenger with a large contusion on his head. The boy was taken to Brunswick Middle  School where he was placed on board a State Police medivac helicopter which flew him to Johns Hopkins Children's Center. His father accompanied.
The occupants of one of the vehicles, a Ford Mustang, suffered minor injuries, but refused treatment. A third vehicle was a minivan with seven people; none were injured.
By Kevin McManus