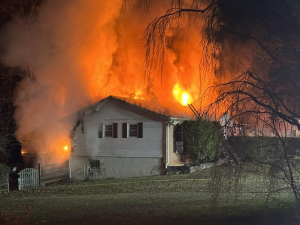 Photo courtesy of Frederick County Fire & Rescue
FREDERICK, Md. (BW)- Frederick County Fire crews responded to a house fire in Ijamsville shortly before 1:30 a.m. Thursday.
The home is located in the 9800 block of Fire Tower Road.
Firefighters extinguished the flames in 30 minutes.
Everyone who was in the home got out safely.
The cause of the fire is still under investigation.