State Police says the incident remains under investigation.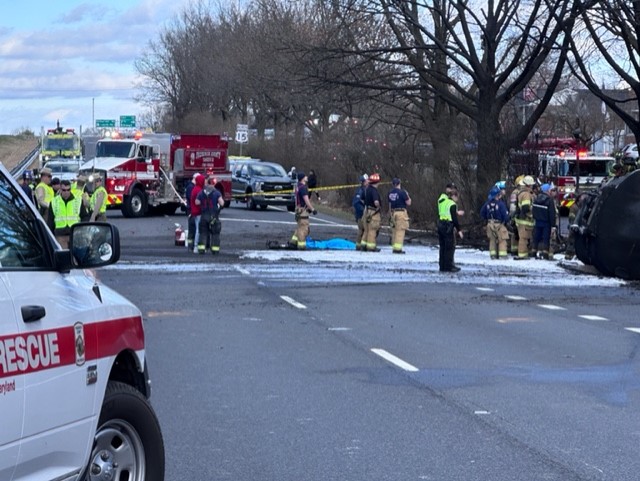 Tanker Truck Crash, March 4th, 2023
Frederick, Md (KM) Maryland State Police have identified the person who died in the fatal tanker truck crash last Saturday in Frederick. Ronald Leroy Heiston Jr., 58, of Smithsburg, Maryland was the operator of the truck.
At around 12-noon, troopers say the tanker traveling northbound on Route 15 near Rosemont Avenue went off the right side of the higway, struck a tree and caught fire. Heiston was pronouned dead at the scene. His body was taken to the State Medical Examiner's Office where a positive identification was made.
Heiston was hauling 8,650 gallons of gasoline from Manassas, Virginia to Taneytown, Maryland when the crash occurred, State Police say.
The fire from the tanker truck damaged six nearby  homes and five vehicles. There were no other injuries or fatalities from the tanker truck crash.
The crash remains under investigation, according to the State Police.
By Kevin McManus