He says more bills will start getting 'dropped' soon.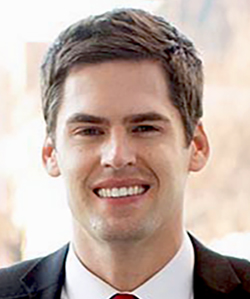 Delegate Jesse Pippy  (Photo from Md. General Assembly)
Annapolis, Md (KM) It was just over two weeks ago that the 2023 Maryland General Assembly got underway. Frederick County Delegate Jesse Pippy says so far it's been a "honeymoon" for lawmakers as not too many bills have been filed. But, he says, things are starting to "ramp up."
For his part, Delegate Pippy says he will be sponsoring two bills as he has in the past which would protect the most vulnerable members of society, including children. :"One dealing with indecent exposure; the other dealing with visual surveillance. Again, it's for protecting children from sexual predators," he says.
Pippy says one measure would increase penalties for those who expose themselves to minors, and the second would cover activities such as placing a hidden camera in a bathroom.
Earlier this month, Pippy was elected Minority Whip for the House of Delegates. He will be working with Allegany County Delegate Jason Buckel, who was elected Minority Leader. "The Minority Whip works alongside the Minority Leader. It's a leadership position that advocates on behalf of the caucus, the Republican Caucus. We have 39 members," he says.
Another task of the Minority Whip, Pippy says, is pushing the GOP agenda, working to defeat bills  proposed by the Democratic majority that the Republicans object to.
He says one issue deals with guns. "The first bill that was introduced by the Senate, SB 1, is legislation which would almost undo  the Supreme Court decision which allows law abiding citizens the right to have concealed carry permits," he says. "So obviously this is an issue we'll be fighting against this session."
Another issue is taxes. Pippy says he wants to make military retirees' pensions  tax free. "Pennsylvania, a military pension, there's no state taxes. I understand that the Governor is also potentially open to the idea. But we want to reduce taxes on all Marylanders, reduce fees. But one area potentially in agreement is on service members so I think that's a start." says Pippy.
Governor Wes Moore says he wants to expand state tax relief for military retirees. Moore, a military veteran himself, wants to expand the military tax exemption to $25,000 in income tax year 2023,  and $40,000 in tax year 2024. Currently, the state allows individuals receiving military retirement pensions, including surviving spouses, to deduct the first $5,000 from their taxable income if they are under 55, and $15,000 if they're 55 or older. The Governor's proposal  expands  that  amount and eliminates the age distinction.
"We imagine that over the next week or so, there will probably be an additional thousand bills that are dropped at the clerk's office, and we will get quite busy down here," says Pippy. "The committees will be going through that legislation and ultimately voting on them. So it's starting to ramp up quickly."
By Kevin McManus