All occupants got out safely.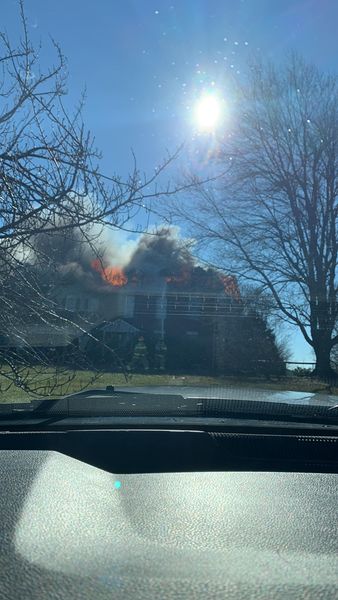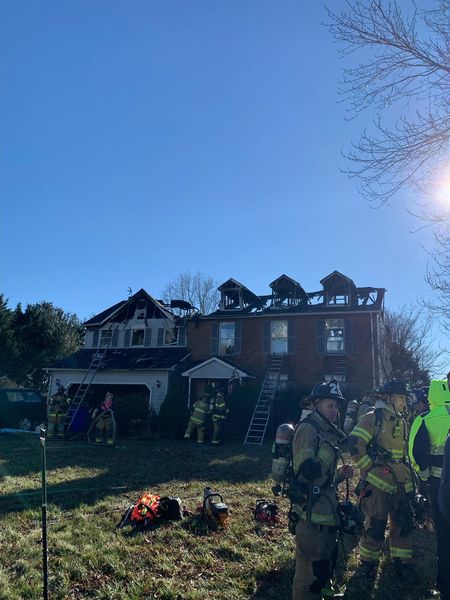 House Fire in 2700 of Poffenberger Rd in Jefferson (Photos from Frederick County Fire & Rescue Services)
Jefferosn, Md (KM) Damage is estimated at at least $35,000 from a house fire in Jefferson Sunday afternoon.
Frederick County Fire and Rescue says the call went at 12:25 PM to the 2700 block of Poffenberger Road for a house fire. It was a chimney fire with an extension into the house. Fllames were visible from the roof, and there was a partial roof collapse on the back side.
The occupants were able to get out safely, and there were no injuries.
A Rapid Intervention Dispatch and a Tanker Task Force were called to the scene to provide additional manpower and water.
It took 75 fire fighters from Frederick and Washington Counties about one hour to bring the flames under control, and an additional two hours to put out hot spots.
The Frederick County Fire Marshal's Office has labeled the cause of the fire as "undetermined."
By Kevin McManus