This follows concerns from the town about blighted, deteriorating buildings.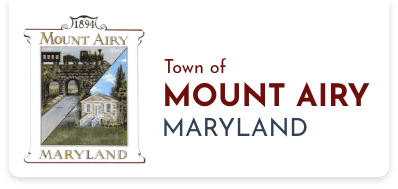 Annapolis Md (KM) A bill to grant urban renewal authority to the Town of Mount Airy was approved last week by the Frederick County Legislative Delegation. If passed by the General Assembly, the legislation would allow the town to take action against blighted, deteriorated buildings within its  municipal limits, which includes taking them over, and possibly selling them to developers to be fixed up or demolished..
Councilmember Lynne Galletti says it does not involve eminent domain. "Eminent domain is only for a construction project for a road or highway type project," she said. "Urban renewal is for blighted or run down properties."
Galletti said Mount Airy had a problem a few ago with a vacant former bank building. "To get these business owners to the table to say 'hey, we want to work with you. Please come talk to us.' Because we've tried that for about 20 years. That owner wasn't doing anything until the ideas of 'oh, I really need to do something' happens," she said.
If the town obtains urban renewal authority, Galletti says it would only be used as a last resort. She says the town would always try to contact the owners and try to work with them   to do something about their  deteriorating structures. But there's even a process for contacting the owner. "There has to be a plan in place. And then it has to go towards our Planning Commission. Then it has to come to the legislative body–us, the Town Council–to look at it and say 'okay, we're giving our staff the authority to talk  to that property owner,'" says Galletti.
Galletti said this urban renewal authority is for commercial properties, not residential properties. "We are looking at businesses that have been blighted for many years and now we have windows getting vandalized, and they're getting boarded up," she said. "We are not looking at anything with a residential component like a run down senior's home."
Because Mount Airy is split between   Frederick and Carroll Counties, this legislation must have the support of both counties' legislative delegations. The Carroll County Legislative Delegation has already given its approval.
With the endorsements of local legislators, the bill now goes through the General Assembly process which includes committee hearings and a vote.
"Our urban renewal is for these businesses on our main roads that are falling apart," says Galletti. "So when people jump off  70 to go to Chick-Fil-A, and they happen come down and they see that; That's the stuff we want to work on."
The City of Frederick has had urban renewal authority since 1961.
By Kevin McManus