The Frederick County Council is considering a PILOT program for the project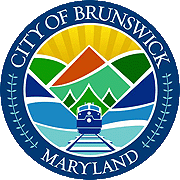 Frederick, Md (KM) An affordable housing project could be coming to Brunswick. The Frederick County Council is considering a resolution providing a Payment in Lieu of Taxes agreement for the project called Residences at Railroad Square located at 9 South Maple Avenue.
Susan Brown, the Director of the County's Department of Housing and Community Development, says the developer is seeking the PILOT for Residences at Railroad Square. "A PILOT agreement is an agreement between the County and the project owner for the payment of a negotiated or discounted amount in lieu of full payment of the Frederick County real property tax for an approved housing development providing decent, safe and sanitary rental housing for low and moderate income county residents," she said.
"It will bring 45 households to downtown Brunswick," says CJ Tyree with the Taft Mills Group, which will be developing the property. Residents "can walk right out the door of their apartment to the train station, the MARC Train that can take them into DC. But also provides households that help support local businesses."
Out of the 45 units, there will be three, one-bedroom units, 28, two-bedroom units, and 14, three-bedroom units.
"The Railroad Square project rents start at $695 for one bedroom; $850 for two bedrooms, and $925 for three bedrooms," says Brown. "By comparison, HUD's current fair market rents in the 21716 zip code, which is Brunswick, are $880 for one bedroom; $1,000 for two bedrooms; and $1250 for three bedrooms. Actual rents in Frederick County, as I'm sure you're aware, currently trending much higher than that."
These units would be open to residents earning up to 50-percent of Area Median Income.  That would be between$59,766 to $71,150 per year.
Brown  says under the PILOT, the developer will pay $16,243 in local property taxes rather than the actual tax on the property. She also says after the first fiscal year of the agreement, the county will credit $23,400 to the real property taxes due to the property.
Tyree hopes to begin work on the project in April. "So we're excited to get moving on it. We've been working on this one for a long time. It's had some ups and downs   But we're anticipating starting construction in the next 45 to 60 days," he says.
The County Council is expected to take action on this request at a future date.
By Kevin McManus