She's also sponsoring legislation to repeal a law in Frederick city. .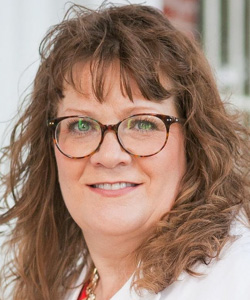 Delegate Karen Simpson
Annapolis, Md (KM) Legislation to help victims of domestic violence is moving through the Maryland General Assembly; .
The  bill sponsored by Frederick County Delegate Karen Simpson will require state's attorneys  in Maryland who are not pursuing charges against alleged abusers to meet with the victims, and explain the reasons why they are not prosecuting. "It's important for victims to help them move to being a victim to being a survivor;  to increase that communication to have that understanding of what is happening," she says.
The bill was introduced last year by former Delegate now State Senator Karen Lewis Young. It made it out of the House of Delegates, but not the State Senate. Senator Lewis Young is sponsoring a similar bill this year in the State Senate.
"it's an extension of victims rights," says Delegate Simpson.
Simpson says this legislation was voted out of the Judiciary Committee and is heading to the full House of Delegates.
Another bill sponsored by Delegate Simpson would repeal a law in Frederick, which allows a District Court judge to assign vagrants or other offenders to work on area public roads. "The best way to explain it is this is a Jim Crow Law. It says vagrants which means taking homeless people, locking them up and assigning them to do road work,": she says.
Simpson says this law dates back 1957, and the city of Frederick is not using it  any longer.
But it will not affect inmates from the local jail or the state prison system who are assigned to work on the roads, doing chores such as removing trash. "That's completely different than this local ordinance," she says; "It's basically taking homeless people to work on the roads.
The law that Delegate Simpson wants to repeal is only in affect in the City of Frederick.
So why repeal the law if it is no longer in use, Simpson was asked. "Why would we want to have something on the books that we're not using," she replied.
A hearing on this bill is scheduled for February 28th at 1:00 PM before the House Judiciary Committee.
By Kevin McManus