There will be lots of free activities, entertainment, food.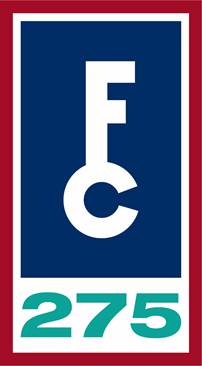 Fredeick, Md (KM) A big celebration is scheduled for Saturday night along Carroll Creek in Frederick to welcome in 2023, and to start the County's 275th Anniversary year.
There will be a New Year's Eve Key Drop and Candlelights on the Creek to ring in 2023.. There will also be boat rides on the USS Hamster on Carroll Creek. It's first come, first served.
There will also be fire pits, and table games and activities set up along the Amphitheater from 9:00 PM until 11:00 PM. Free hot chocolate will be provided by Frederick County Government, and food will be available at Crazy Dave's Food Truck from 9:00 PM until 11:00 PM.
For Candlelights on the Creek, one-thousand candles will be handed out to guests who will be asked to release the luminaries no the  creek which signifies remembrance, good fortune, joy and renewed hope for the new year.
Dapper DJs will provide music  from 9:00 PM until 11:00 PM with the band, the Dirty Middle, performing from 11:00 PM until 12:30 AM.
County Executive Jessica Fitzwater and Frederick Mayor Michael O'Connor will be making comments as the crowd counts down to the key drop at 12:00 AM
The events are sponsored by Frederick County's 275th Planning Committee along the Civitan Club of Frederick and Sailing Through the Winter Solstice.
Frederick County's 275th Anniversary celebration will commemorate three centuries of history and culture with several community events and programs throughout the year.
By Kevin McManus